Bespoke Bath Project, West Yorkshire, England
Product: Custom Bath – Double-ended
Client: Dr & Mrs C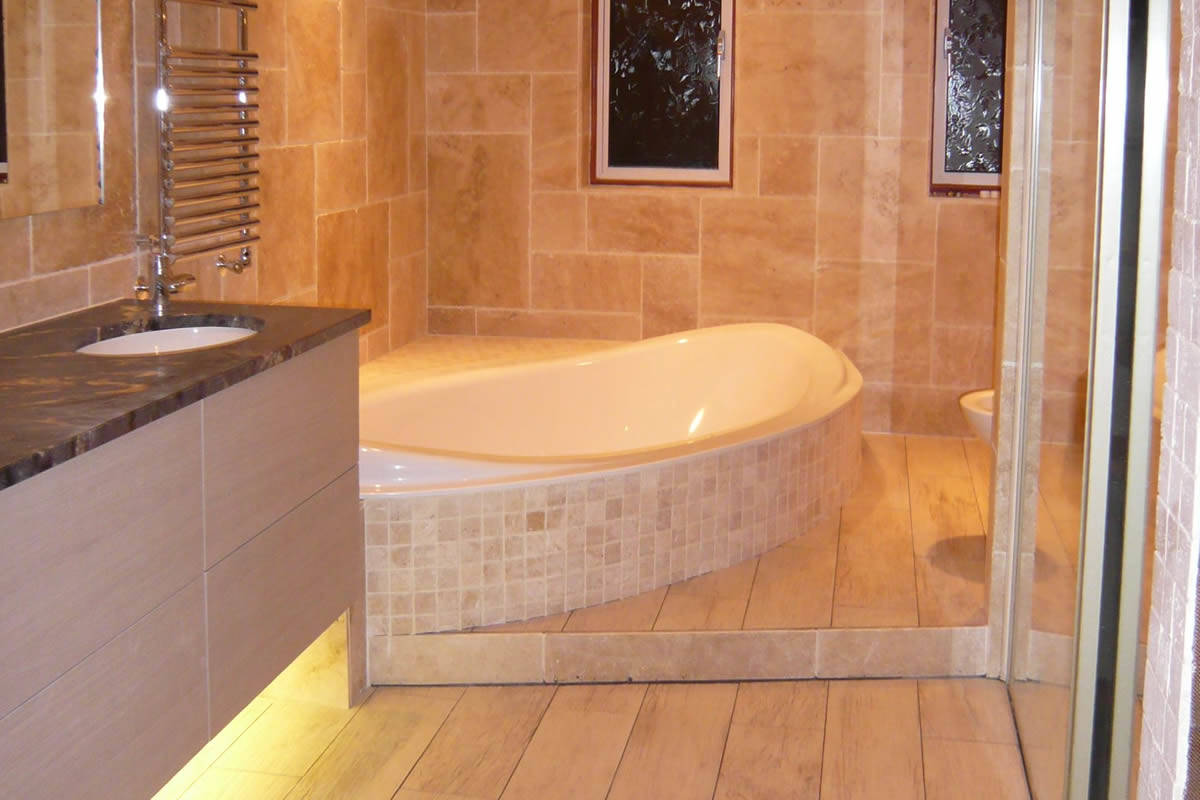 The Project:
When Dr & Mrs C. decided to remodel the bathroom of their private residence in West Yorkshire, they considered various standard baths but could find nothing that really suited their tastes and space requirements.
They wanted a spacious, double-ended bath tub with comfortably reclining raised backs that would offer good support. They were also looking for a curving, organic-looking shape that would make an impressive design statement. The bath was to be installed in a corner of a long en-suite bathroom, for which it would provide a visual focus.
Unable to find a perfect match amongst the many manufacturers' products they reviewed, they eventually discovered the Cabuchon website and learned that its parent company, Design & Form, could produce custom baths of any size, shape and colour. The couple therefore contacted the customer support team and began a dialogue to consider what was theoretically possible.
During the discussions, the team worked with the customers to agree all the dimensions and physical characteristics of the proposed bath – providing advice, ideas and support wherever required. Cabuchon then went on to create a model of the proposed bath so that the couple could visit the factory, test it out and thereby ensure a perfectly tailored fit.
The details having been agreed, the bespoke bath was then hand built and shipped over to the client's home, where it was built in to the corner of the bathroom, all finished with a tiled surround. It was installed with wall mounted taps, a hand shower and a combined filler and overflow.
"We cannot thank you all enough for making our bathroom renovation into a pleasurable experience. You managed to turn our rather hazy initial dreams of an ideal en-suit bathroom into an amazingly attractive reality. We hope that the Design & Form team can continue to do this for many others over the years to come and would highly recommend you to anyone in our position.
"We are pleased to send you some photos of the completed bathroom. We hope you will agree that the bath looks very good. We are highly delighted with it. Thanks again to you and the team for your help and a splendid piece of design and craftsmanship."