Project Description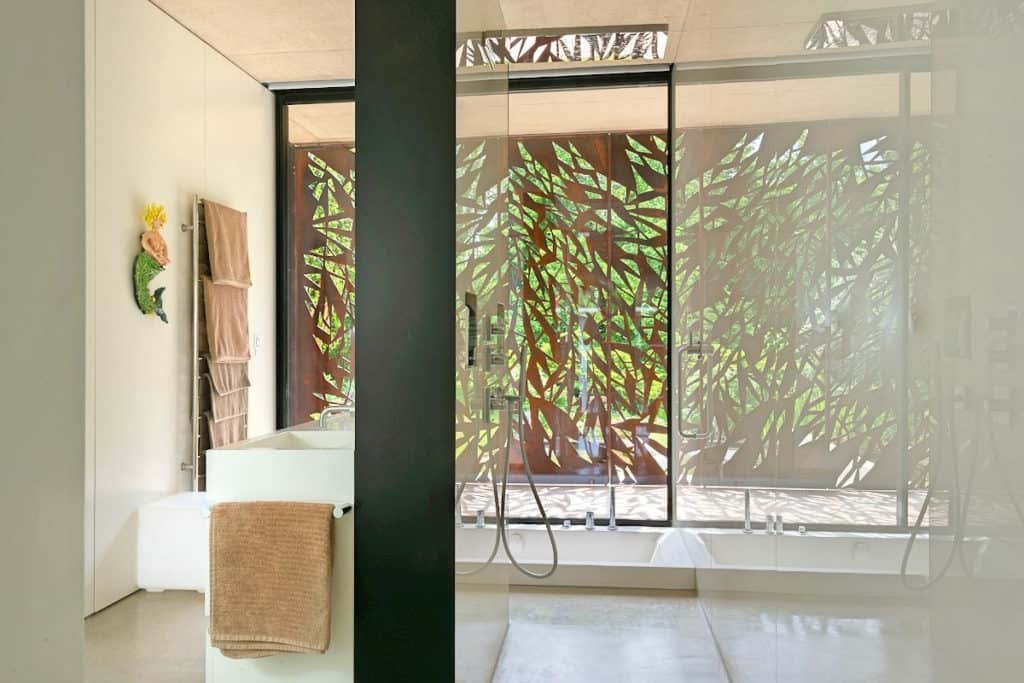 The Project:
Unusually, this project centres upon a new-build home, first designed in 2004 by architects Sarah Griffiths and Amin Taha. The scheme ultimately won two prestigious awards from the Royal Institute of British Architects: the RIBA South Award 2018 and RIBA Project Architect of the Year.
More details of the awards and the judges' reactions can be found in our news section.
Part of the project entailed the creation of what the Sunday Times describes as a "high-spec ground floor bathroom" with a semi-sunken bath. For this, the couple chose Cabuchon's Serenity 1800 double-ended bath, which is one of four standard size options.
The bathroom is the en-suite to the ground floor master bedroom, and features a wet-room with polished concrete floors. When choosing the bath, the couple wished it to stand up slightly from the floor, so they asked if the rims could be modified. Cabuchon's customer support team agreed that they could and the bath was duly made with an extended 100mm downturn flange on three sides, giving it more presence in its position by the window.
The couple also requested that the bath be produced with a special matt finish. As standard, Cabuchon baths have a high gloss finish. However, the company's proprietary material, Ficore® can be produced in matt and in literally any colour. Consequently, the production team had no trouble in producing the bath to the customers' specification.
The finished bath was also supplied with chrome-finished brassware, including a combined filler-overflow that dispensed with the need for conventional taps. A wall-mounted grab rail was fitted above the bath to assist with entry and exit.
The bath was duly installed and it subsequently impressed the award judges and, of course, the clients themselves. Mr F's verdict is simple but clear.