Project Description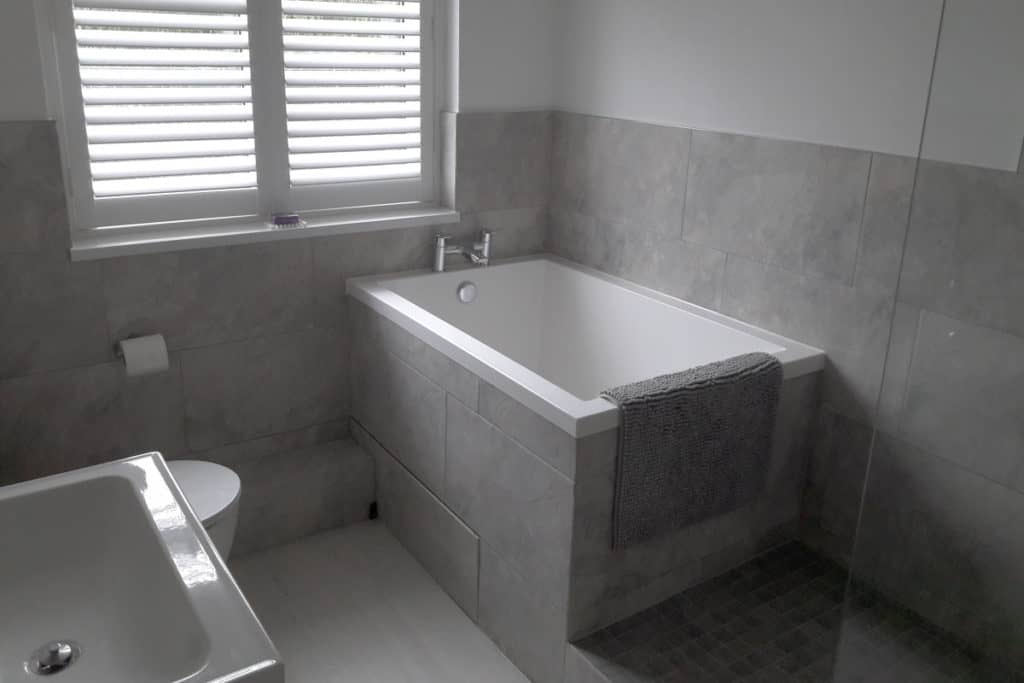 The Project:
While making plans for her new bathroom, Ms H F decided that despite the room's modest dimensions, she would like to install both a bath and a walk-in shower. A bath of a conventional length would have left insufficient room, so she set about looking for a compact bath that would be short enough to allow a shower to be fitted alongside.
Her online investigations led her to the Cabuchon website, where she found a selection of deep soaking tubs, all of which were considerably shorter than traditional 'trough' style baths.
Looking over them, she decided that the Calyx soaking tub best suited the room in terms of aesthetics, and she chose the shorter of the two available models. (The Calyx is available in two sizes – 1230mm x 815mm and 1440mm x 850mm.) By choosing the 1230 version, she was able to free up plenty of room to realise her design ambitions.
Cabuchon duly built the bath, produced in a standard white to match the other sanitary-ware, and arranged for it to be delivered to Ms HF's home.
The bath was then fitted, built into a grey tiled surround. Once the work was complete, Ms HF wrote to say:
"At last we have completed the bathroom and taken photos of the finished article. The bath looks superb.

"Cabuchon Bathforms were an excellent company to deal with. We are thrilled with the Calyx Deep Soaking Bath. In an average size bathroom, it has given us the opportunity to install a walk-in shower, basin with vanity unit, toilet and a bath where it is possible to have a lovely deep soak – with lots of bubbles, of course!"