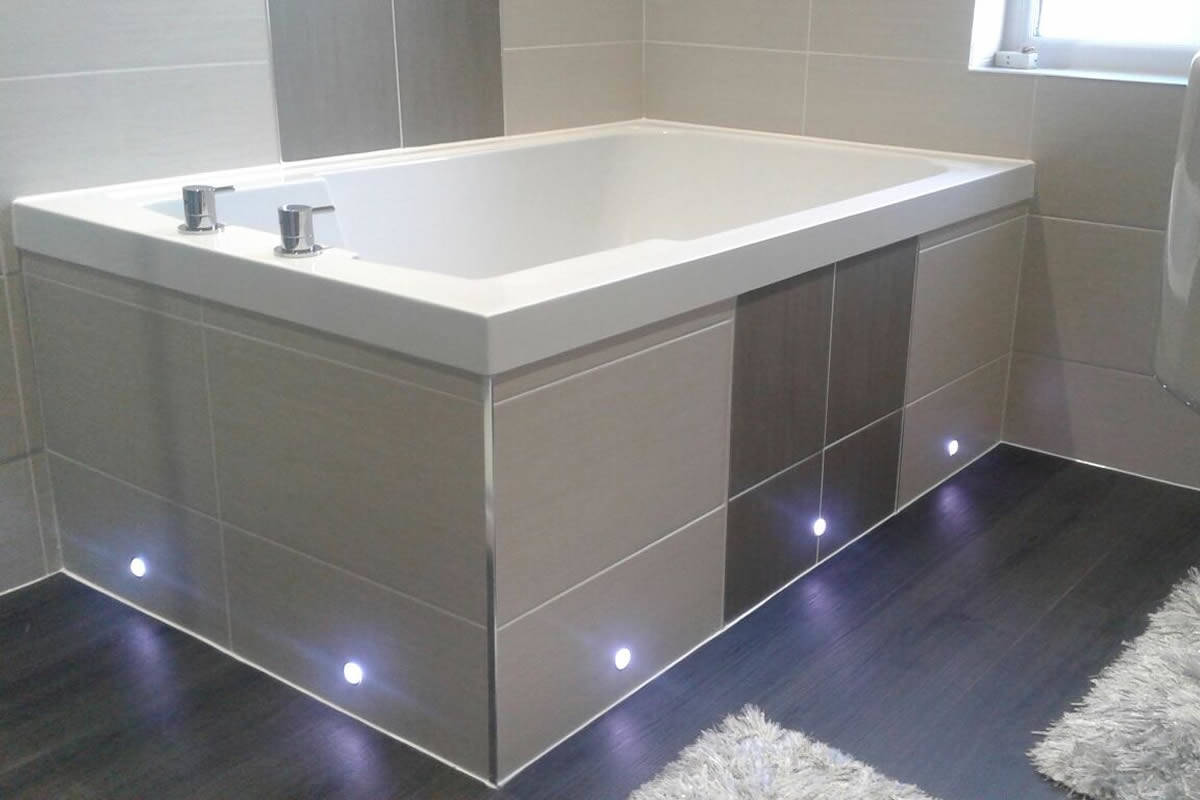 The Project:
In 2014, Mr and Mrs S made the decision to invest in a new bathroom. However, spatial constraints meant that a conventionally-shaped bath would be inappropriate and so the couple began to seek out an alternative solution. Mrs S herself explains:
"Our bathroom was long overdue an upgrade; we had a shower over the bath and had decided we would like both a bath and a separate shower. We then found we wouldn't have room for a full length bath if we did this and didn't want to compromise by just getting a shorter one. Mr S says I always have these ideas of things I would like that 'don't exist.' It took me a while but this time, I was lucky to find exactly what I was looking for!"
The couple searched online for potential solutions and soon found the Cabuchon website, where they read about the company's range of luxury deep soaking tubs. They looked at the various models and decided that the best-selling Nirvana offered the perfect combination of comfort, style and compact dimensions. The integrated seat and the bather's comfortably seated, deep-soaking posture made it ideal for their new bathroom.
"Our dealings with Cabuchon have been overwhelmingly positive," notes Mrs S, "from first seeing the products online, to the delivery of our Nirvana Deep Soaking Bath. We had the opportunity to visit the workshop to view some of the range and could not have been made more welcome by the team."
Cabuchon baths can be supplied in any colour so the couple took advantage of this. Mrs S writes: "Our bath was colour-matched to that of our sanitary-ware supplier and delivered when promised, with no problems encountered. The packaging was very robust, ensuring no damage in transit.
"We chose to sink the bath to 'normal' bath height as we didn't really have room for a step, and the water fills through the overflow. Both ideas work very well. The bath has now been installed and we are absolutely delighted with the result."
"We are so pleased with everything. We absolutely love our Nirvana Deep Soaking Bath; it's fantastic!

"The shape of the bath makes the experience so relaxing and we now enjoy long, luxurious baths. It doesn't take any longer to fill and the water remains hot for a surprisingly long time. Our family (some have already had a soak) and friends are all extremely impressed and our installer even took some pictures.

"Finally, the quality is excellent. Cabuchon have been a pleasure to deal with and we would most certainly recommend them (and the bath, of course!)"