Project Description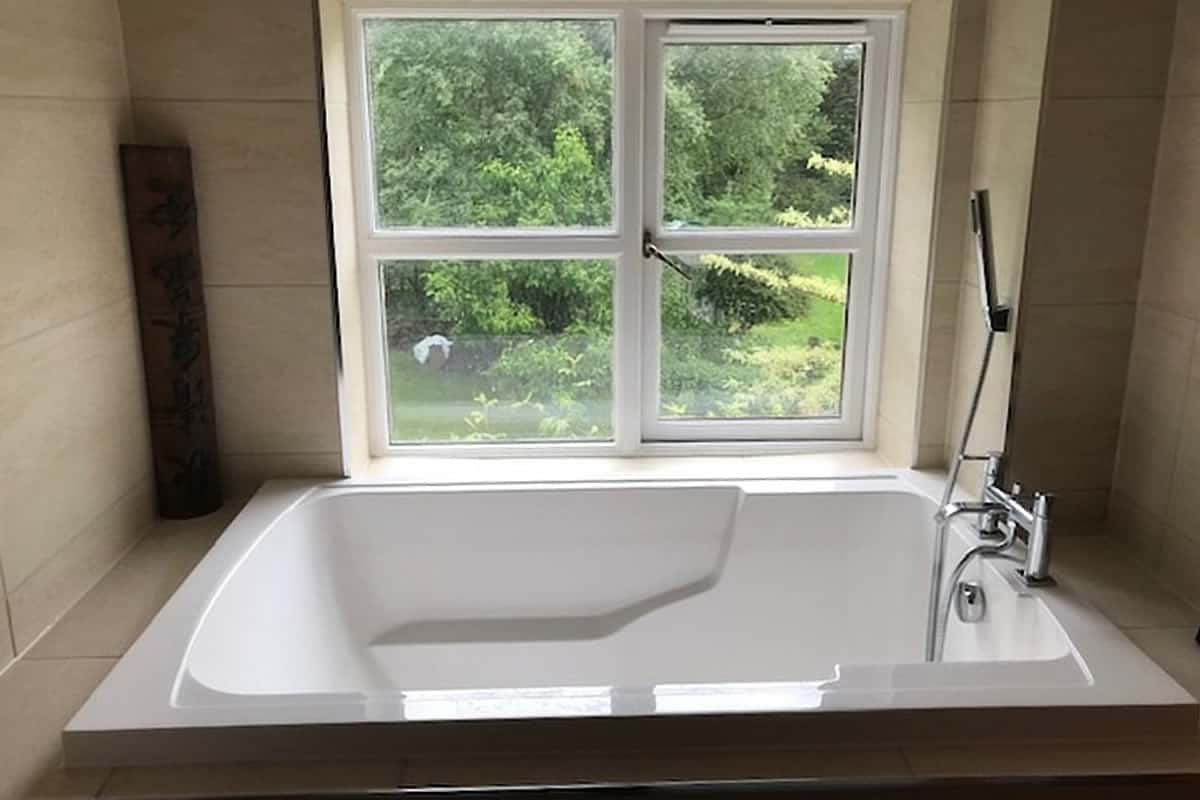 The Project:
When planning to remodel a small en-suite bathroom at his home in Consett, County Durham, Mr C S considered various options but eventually chose the Nirvana deep soaking tub by Cabuchon.
The bathroom already contained a WC, hand basin and radiator but there was a small alcove under the window that could conceivably accommodate a bath. However, its small size meant that a conventional bath couldn't possibly fit. Mr C S recognised that a Japanese-style deep soaking tub might well be appropriate and was also aware that such baths were especially comfortable. He therefore set about looking for a suitable product.
He quickly found details of the Nirvana bath and saw that its shorter than usual length would make it an ideal fit for the alcove. He duly contacted Cabuchon's customer service team, who discussed options and provided support throughout the stages of ordering, delivery and installation.
A subsequent message from Mr S gives an impression of his reaction.
"First of all, I want to tell you how delighted we are with our new Cabuchon Japanese bath. We are so pleased with it – the look, the finish and the solid construction, and just the relaxation while we sit and soak. Fantastic.

"Also I would like to thank you and members of your team who have been so helpful and supportive through the process – from initial enquiry, purchase, a couple of teething problems with installation, right up to final completion. It is unusual to get that level of attention and response once the sale has gone through and the goods delivered, and we have been both grateful for, and impressed with the support we have received."
The Nirvana deep soaking tub – ideal for smaller bathrooms.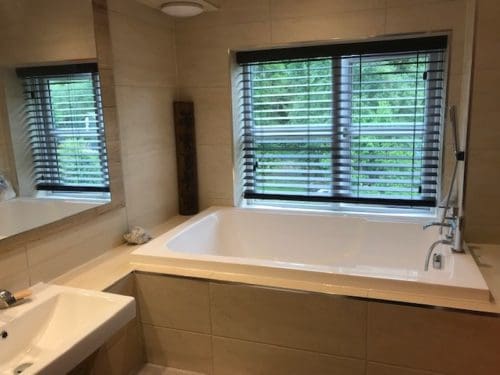 The Nirvana deep soaking tub installed beneath the window in the en-suite bathroom.