Project Description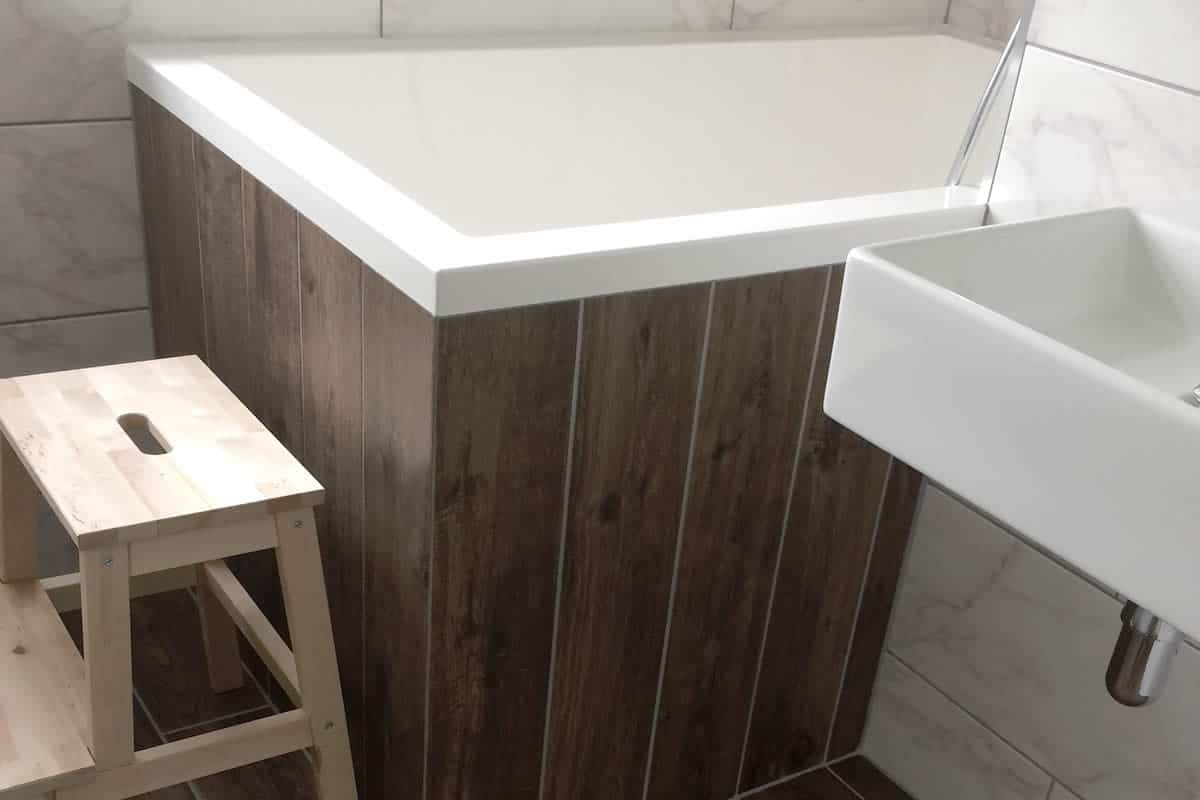 The Project:
Originally from Japan, Mrs T S had a family bathroom that featured a shower cubicle but no bathtub. Consequently, when she planned a new en suite bathroom project, she decided it must feature a bath. What's more, her ideal choice would be an ofuro-style soaking tub so that she could recreate the bathing experience she had always known and enjoyed in Japan.
She therefore set about researching the options available from various manufacturers and saw that Cabuchon had designed and introduced Britain's first deep soaking tubs back in the early 1990s. As the leading innovator and manufacturer of UK-made soaking tubs, the company offered a range of styles. Browsing the Cabuchon website, Mrs T S decided that the Calyx – a minimalist design – would best suit her needs.
She began a dialogue with the Cabuchon customer services team and, as a result of those discussions, she opted for the Calyx 1440, the larger of the two models. She felt that this would make optimal use of the space available while recreating the Japanese soaking tub experience she wanted.
The bath was duly manufactured and delivered to her home. Cabuchon staff liaised with Mrs T S's chosen installer to ensure that the process ran smoothly and without incident.
"I am pleased to send the pictures of our new bathroom featuring our Calyx 1440. We have started enjoying bathing again! I actually cannot tell you how happy we are to be able to relax in the deep soaking tub, being away from Japan.

"The project was an absolute success! I really appreciate your great help. From the first contact to the very end, the customer service from Cabuchon was perfect. They responded quickly and politely, and answered my questions clearly as well as informatively. I would like particularly to mention that they gave my bathroom fitter practical instructions on the phone, giving advice about the necessary plumbing just when the bath was being installed! Thanks to your staff's help and great efficiency, the whole process went much faster than I had expected.

"I am delighted with the new bathroom and with the Calyx. How relaxing it is, spending time in a stylish deep bathtub! I cannot live without it now."